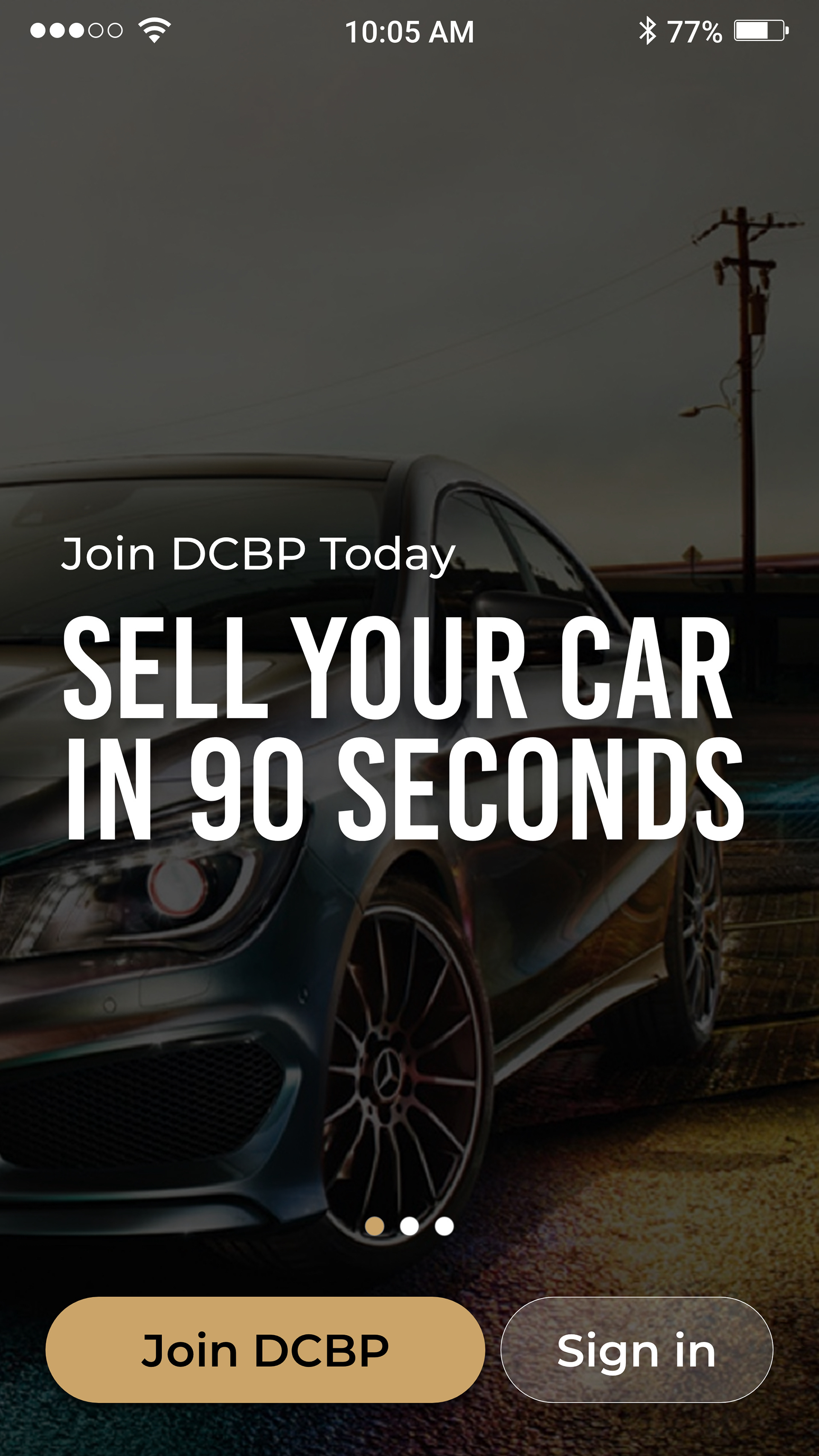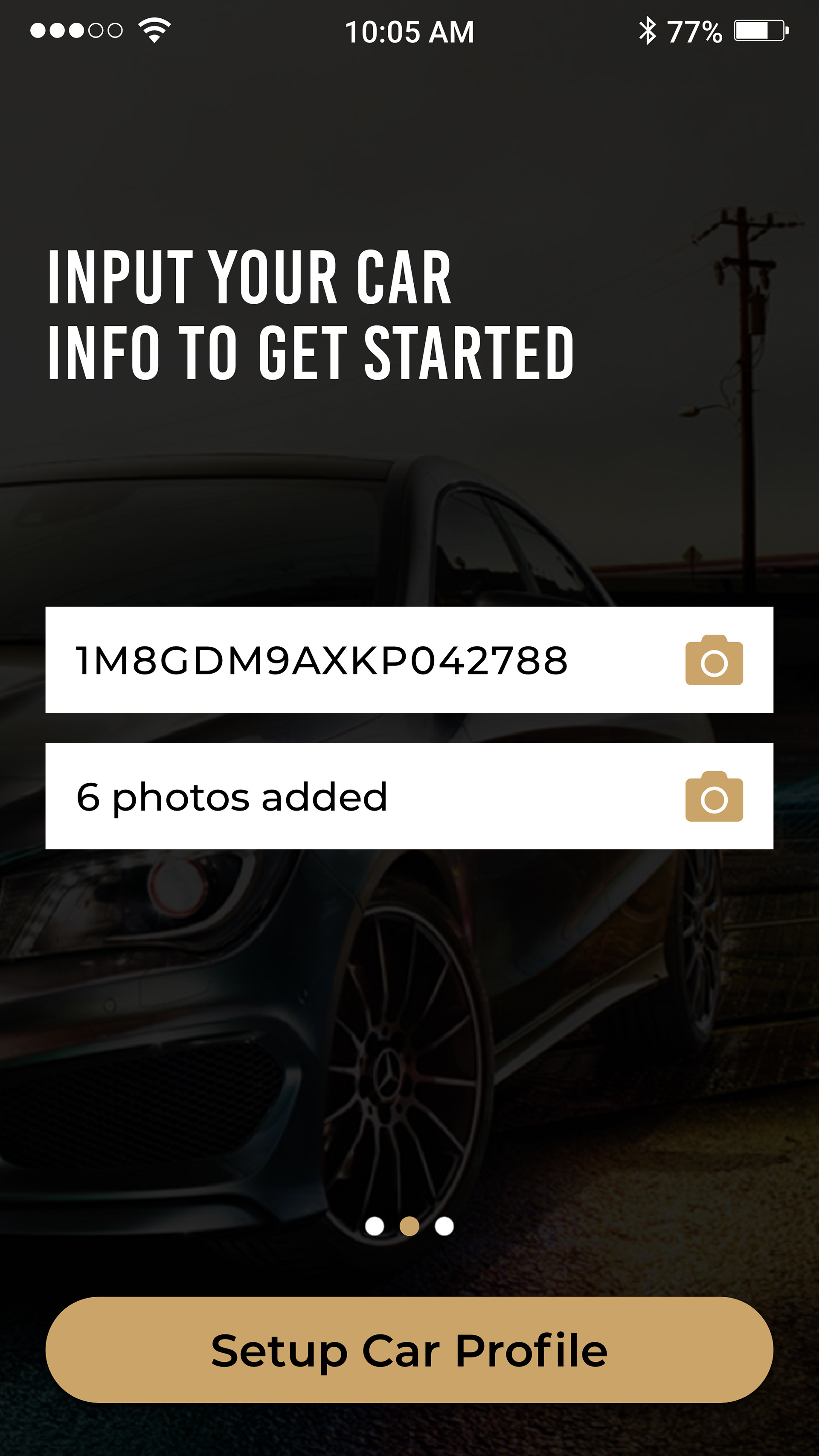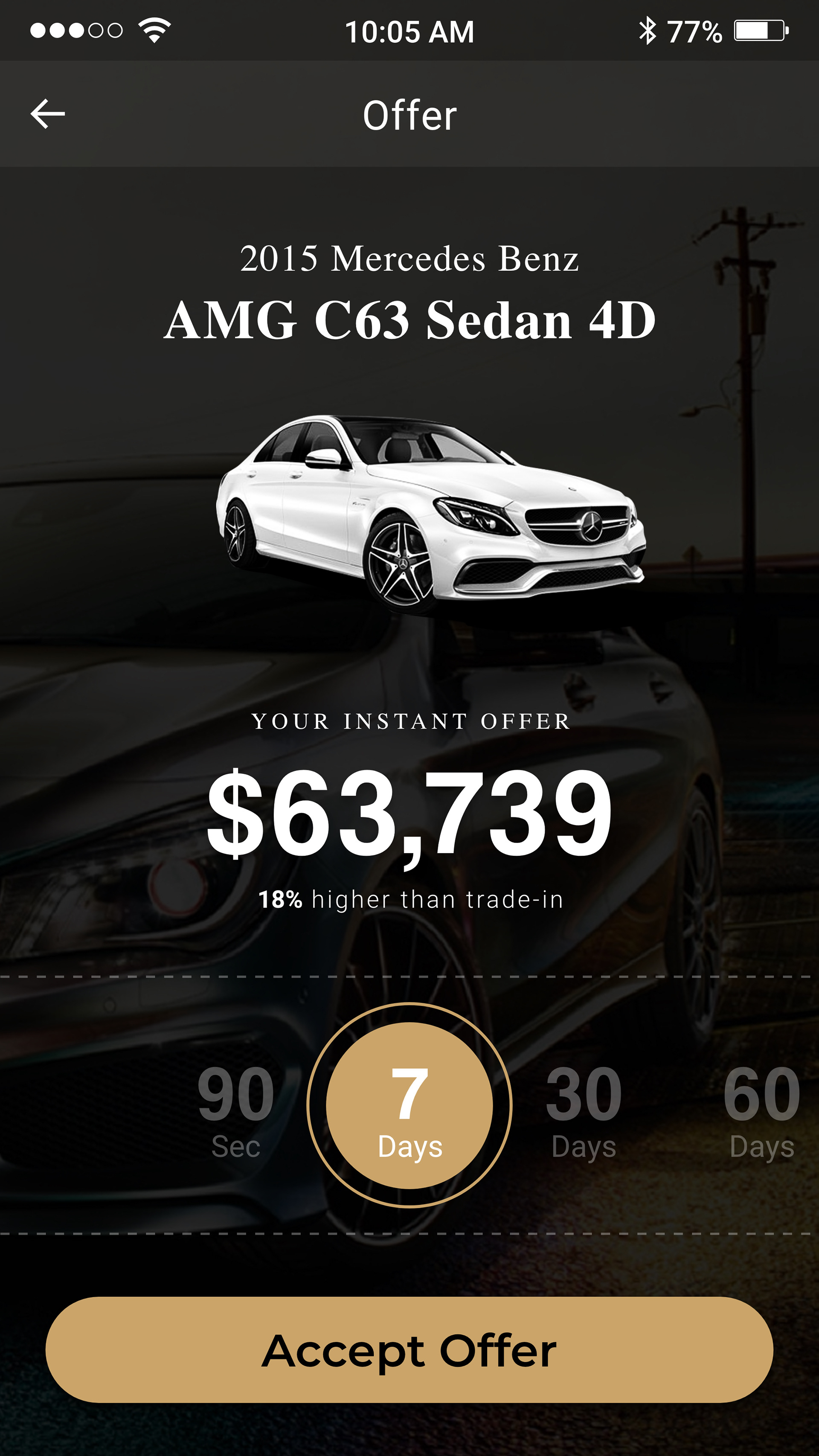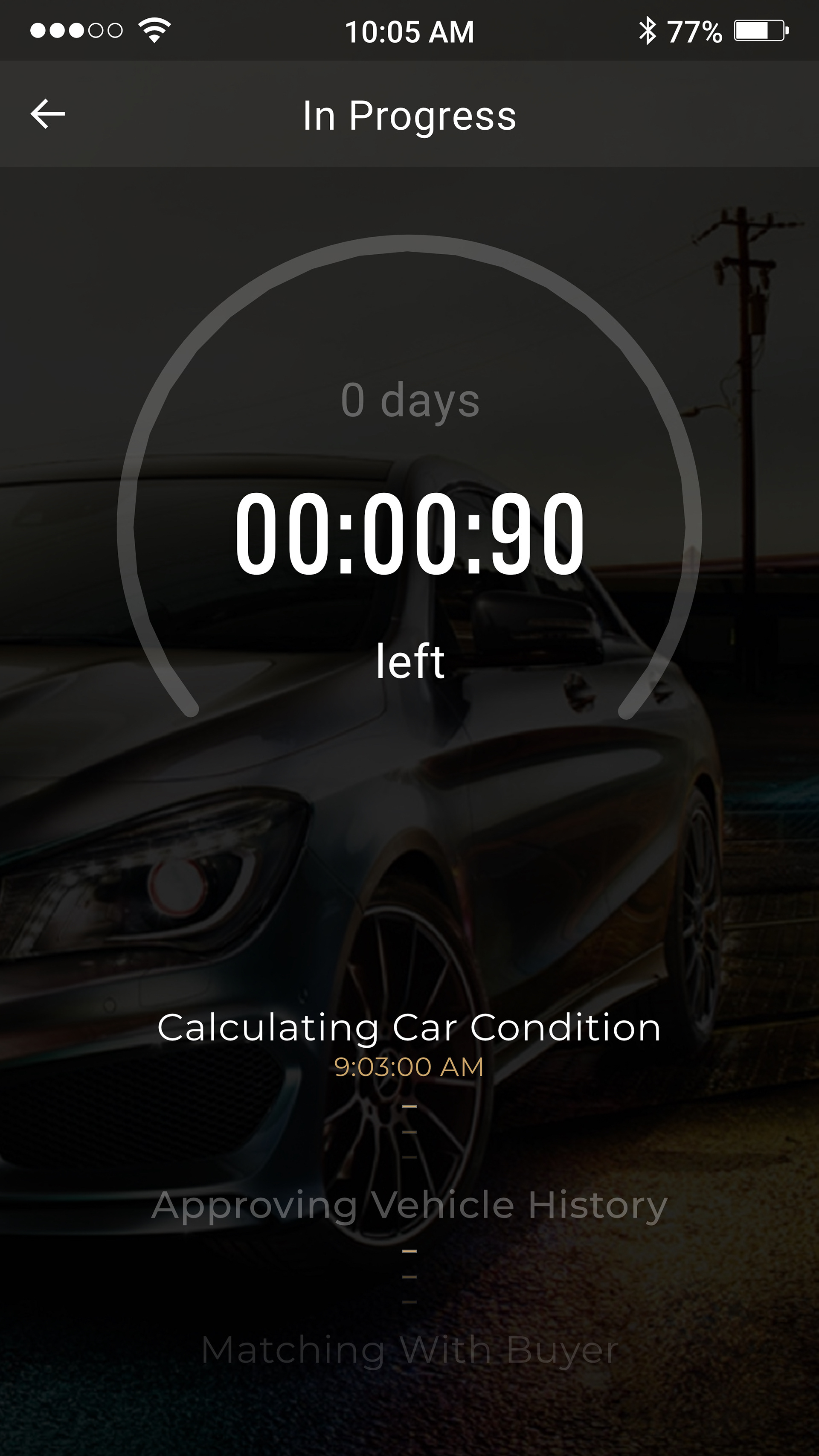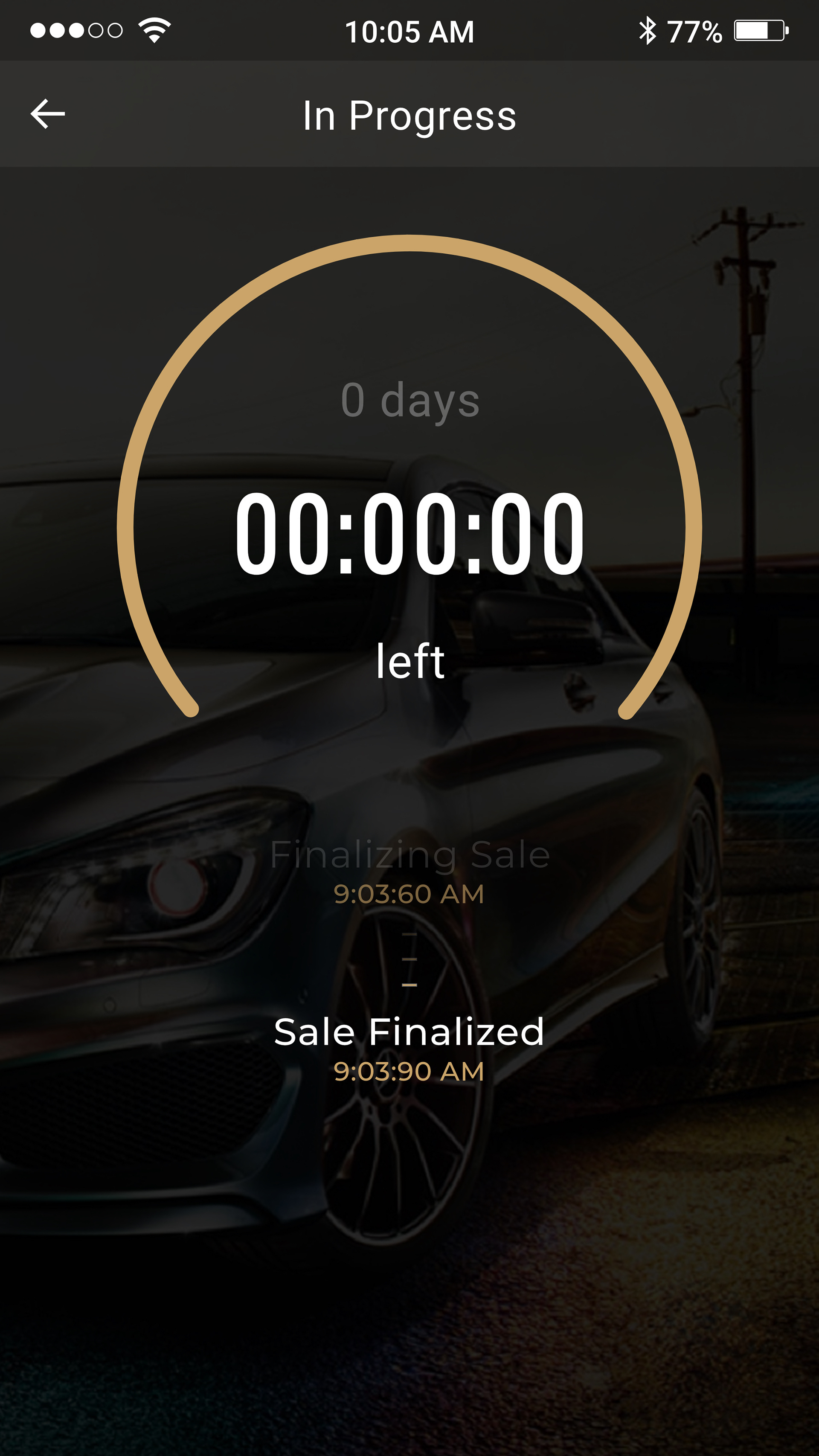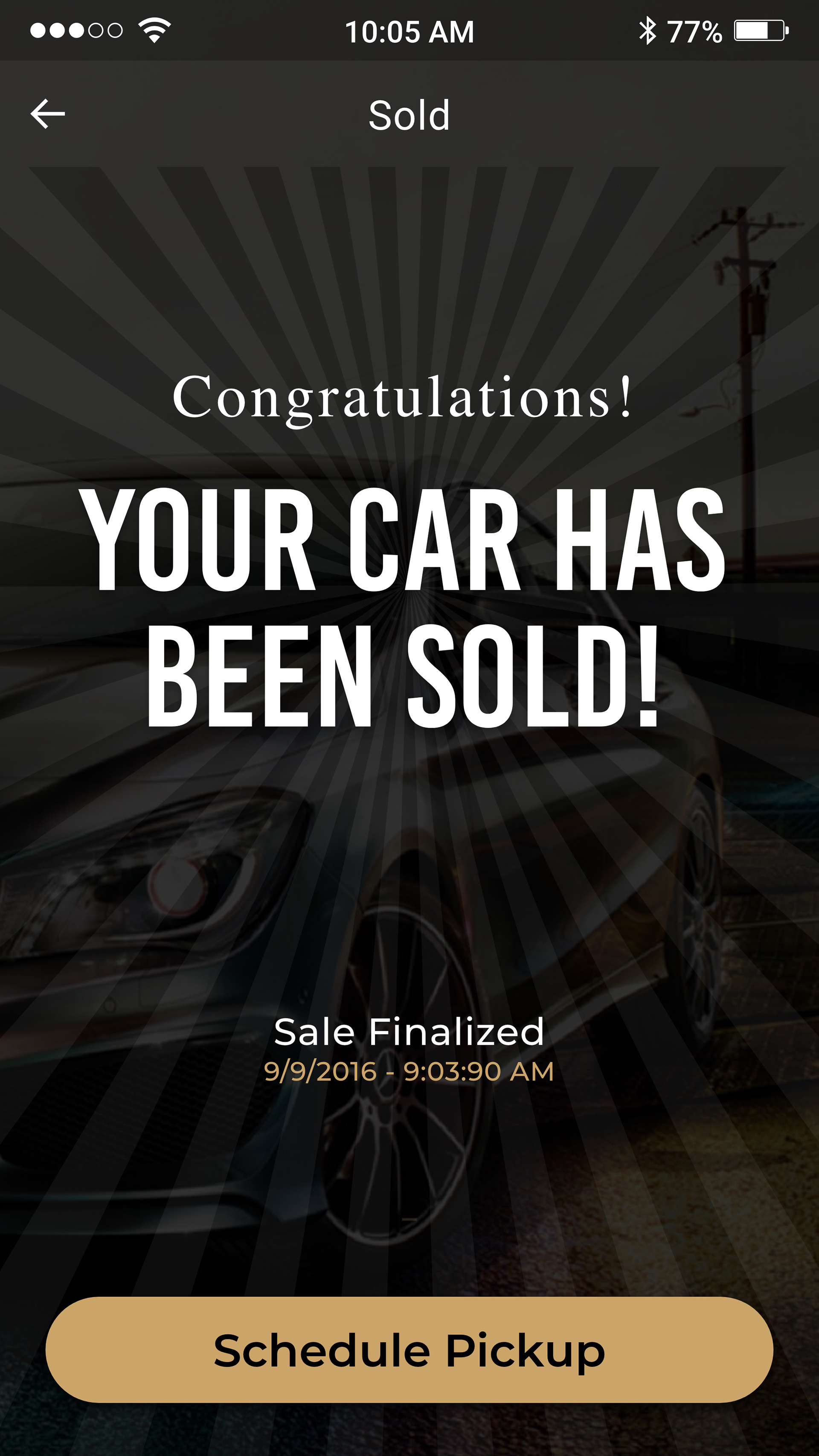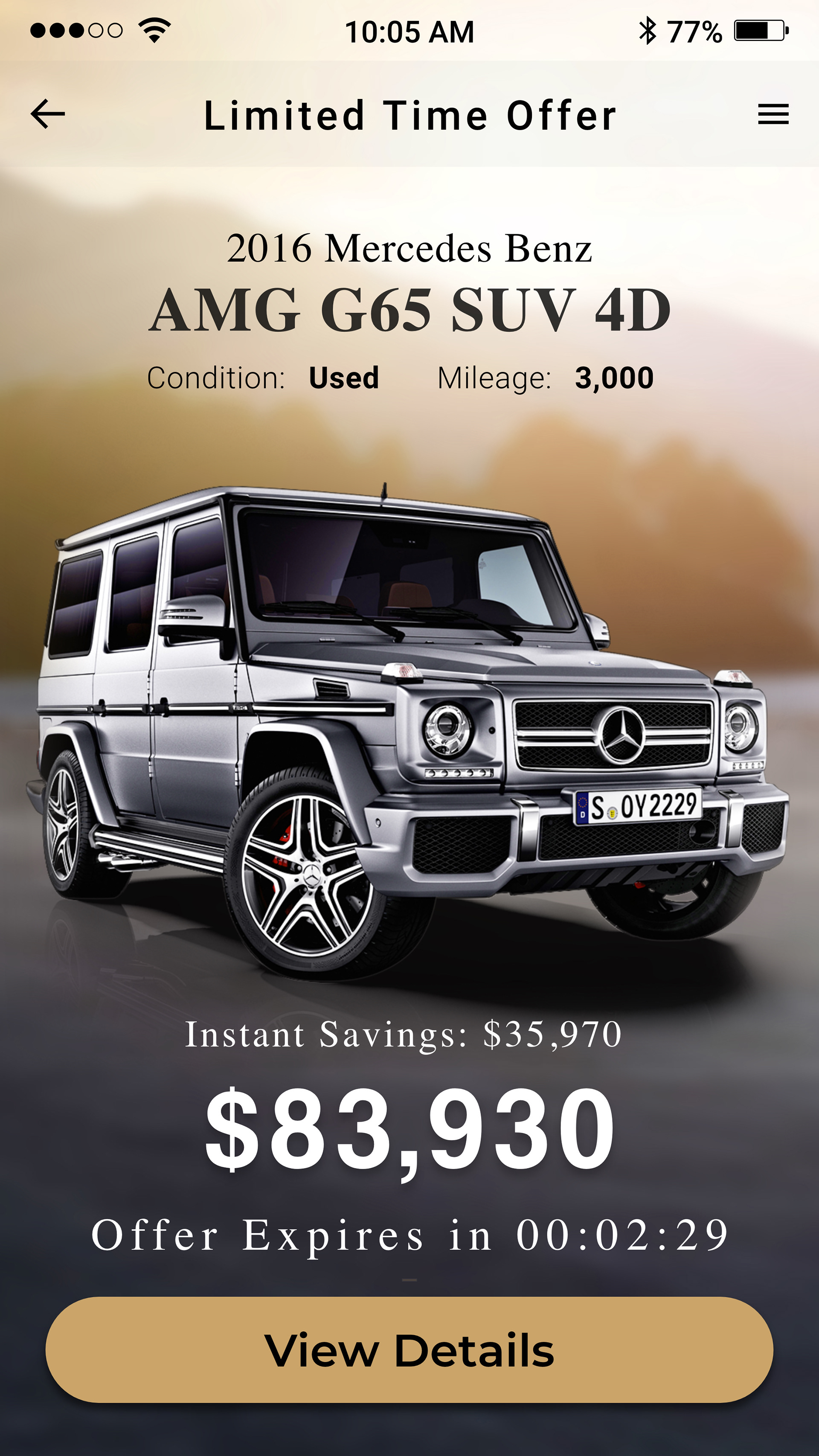 DCBP is a cross-border auto trading marketplace. This is the seller-facing mobile app that connects car sellers with eager buyers from China, and provides presale and post sale assistance to make the international transaction a haggle-free and hassle-free experience. 
To view the full project, please click here.
To comply with my non-disclosure agreement, I have omitted and obfuscated confidential information in this case study. The information in this case study is my own and does not necessarily reflect the views of DCBP.
I started out as a senior UI/UX designer, and later let the product team at DCBP from 6/2016 - 4/2017. I was responsible for product research, strategy, UX and UI design. 
I collaborated directly with the CEO, CTO, and also worked with a graphic designer and a front-end developer.
This was another project at DCBP (click here to view the full project). 
We came across sourcing problems so we decided to explore this idea as a way to solve our business problems.
This product was also pitched to investors separate from the main DCBP website, so we used a different color scheme to reduce confusion.
Car owners universally dread the selling process. It comes done to a choice between: 
1. Trade it in at a dealership
- much lower price, but easy and painless.
2. Selling it privately
- better deal, but very time-consuming.
Many sellers go through the process of a private sale, only to end up trading it in at the dealership after they realize they don't want to deal with all the back and forths with troublesome buyers.
How might we create a sense of ease with selling a car privately?
H y p o t h e s e s  &  F i n d i n g s
Guided by our research efforts, we explored countless hypotheses to help guide us towards the final product. Here are the top crucial insights we have uncovered:
"Car sellers are willing to sell their cars on a mobile app if buyers are willing to pay a fair price and the process is fast and easy."
Sellers are surprisingly positive about selling their cars on their smartphones. They prefer communicating through chat, and do not wish to interact face-to-face with buyers, if possible. 
When it comes to price, they prefer that buyers don't negotiate. But it's often a matter of trading price for convenience - if they are in a hurry to sell or prefer more convenience, they will expect to get a lower price, and vice versa.
"Car sellers are willing to sell their cars overseas if they don't have to worry about shipping the cars, and that they will receive payment without any complications from the delivery."
Sellers often question about logistics and potential risks of selling overseas, but their two main priorities are "faster sale" and "reasonable price". 
"Car sellers are willing to buy a car directly from us, after a having had a good experience from selling the car."
Although they're open to the idea of seeing good deals, the search of their next cars started weeks if not months before deciding to sell their current cars.
Sell Your Car In 90 Seconds
In a world where car sellers have to do tedious things like pricing the car competitively, run classified ads, list it online, field phone calls and have strangers come to their home for test drives, we designed a mobile app for sellers to easily post their cars and get matched with a buyer in less than 90 seconds, all done on their smartphones.
The idea is that by cutting the total time spent on the process, we hope to not only alleviate sellers' pain points, but to also shorten the average ownership period of our users, and gradually vitalize the used car market in China.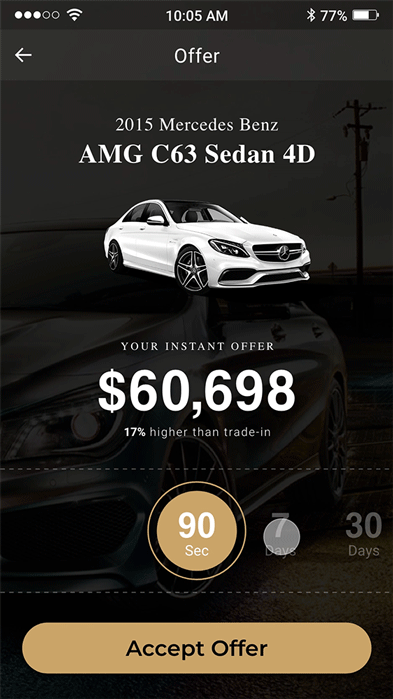 To address the agonizing process of price negotiation. We replaced it entirely with a haggle-free pricing structure that matches a seller's urgency of the sale.
The faster you wish to sell, the lower the price, and vice versa.
The idea is to shorten the selling period by reducing all decisions a seller has to make down to one simple multiple choice input, showing transparent pricing that are 15% higher than any local dealership trade-ins, and gradually make negotiation an afterthought.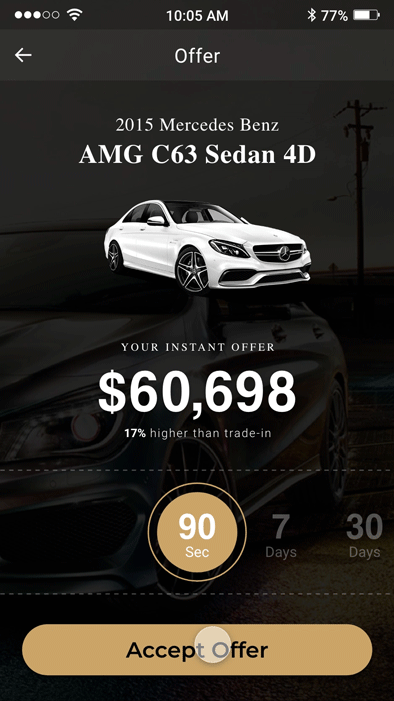 One of the things we learned that dreads most sellers is what happens after the sale. Buyers will sometimes have new concerns, complaints, or even remorse. This is one of the main reasons sellers choose trade-in.
To relieve our sellers of these concerns, we decided to takeover full custody and ownership of the car once the sale is completed. 
Once an offer has been accepted, a local vendor will be sent to complete diagnostics, paperwork, finalize the payment and pickup. Sellers are paid in full on the spot, and they will never have to interact with buyers, or answer indefinite emails.
Successful Funding Round From Alibaba
On September 12th, 2016, we had a soft launch for DCBP at TechCrunch Disrupt in San Francisco and accrued a ton of interest, a
nd also pitched it to various VC's. 
All the efforts paid off in 2017, when we raised one of the most successful Series A funding rounds, as a startup in Taipei, from Alibaba Entrepreneurs Fund, a subsidiary of Alibaba Group.