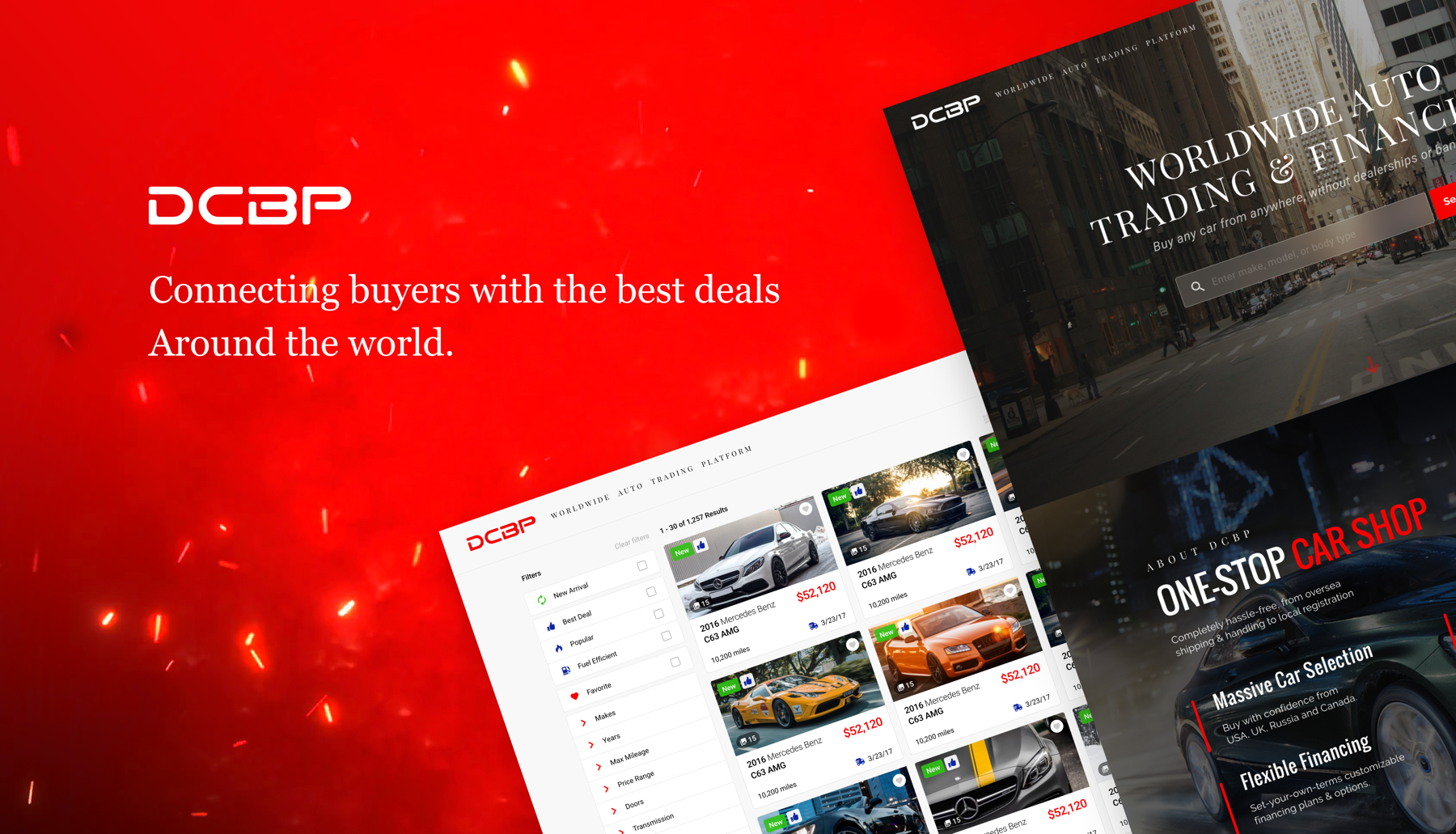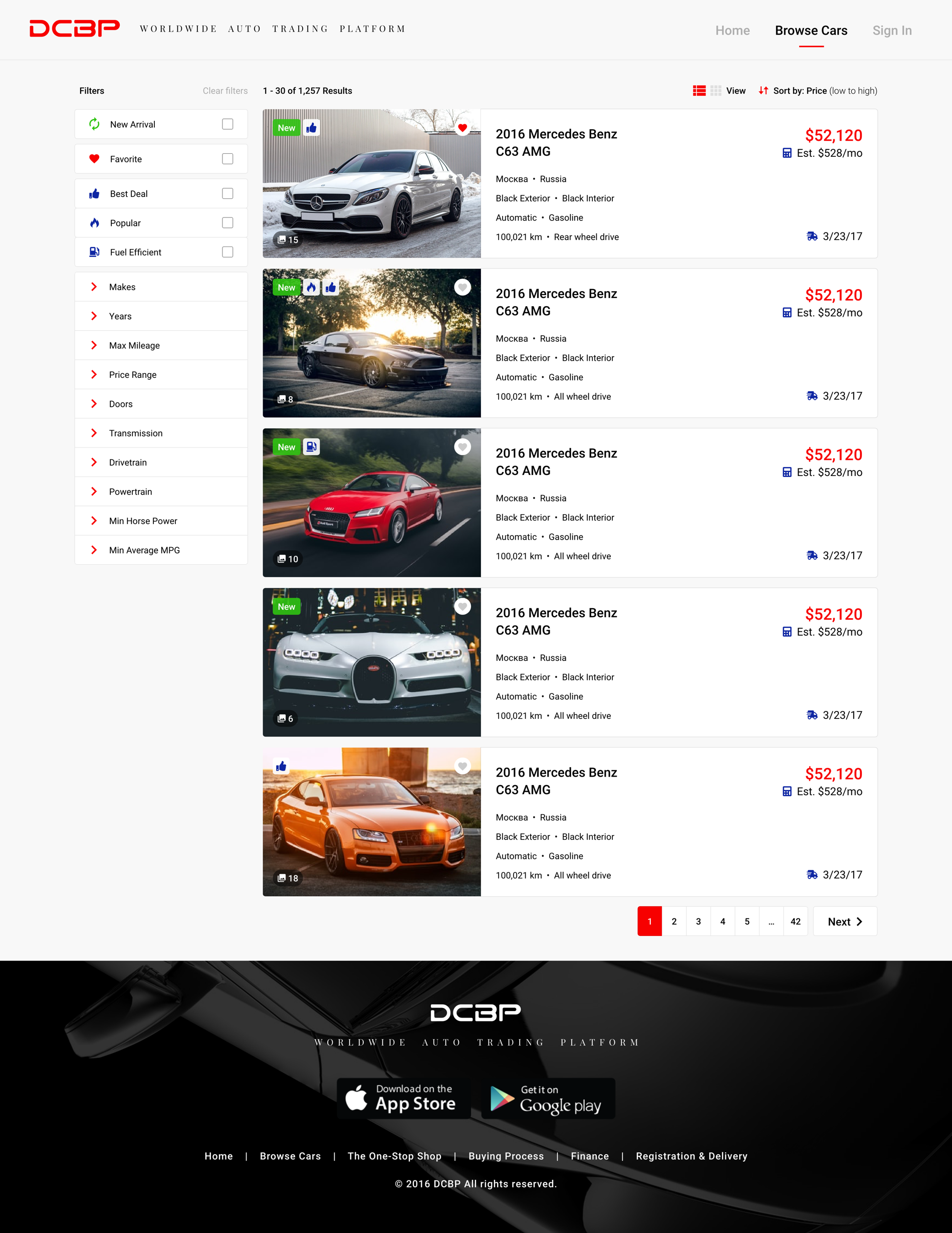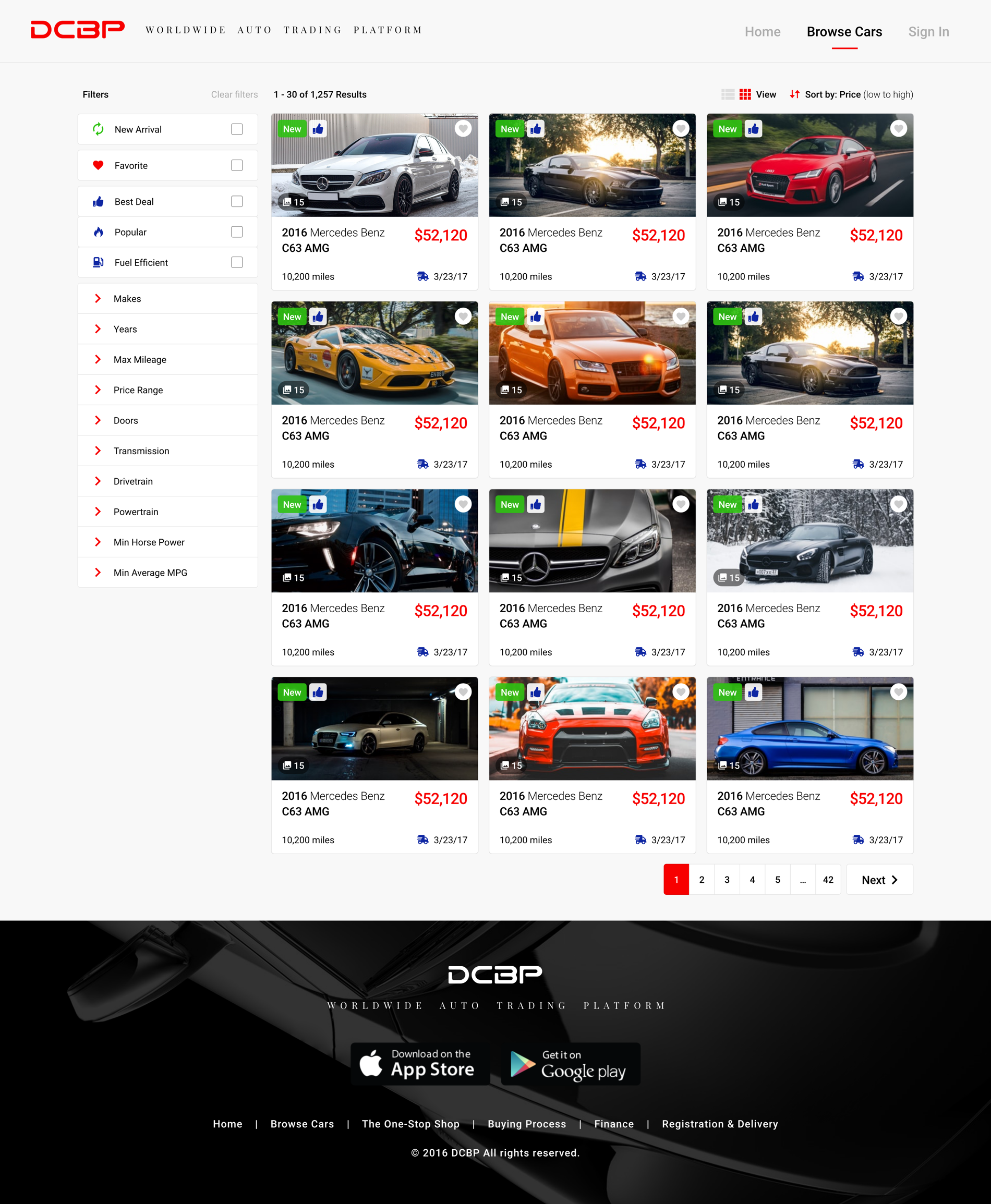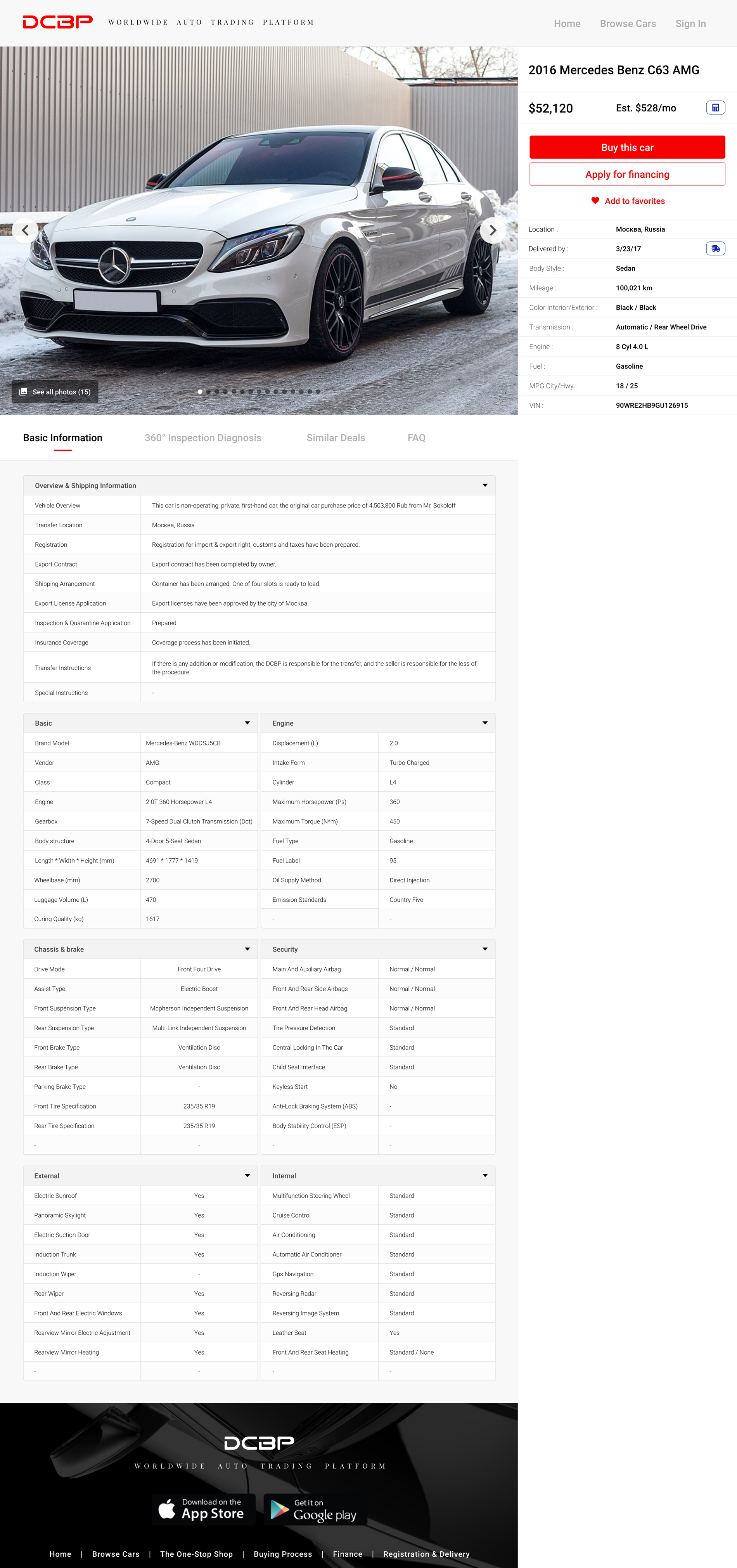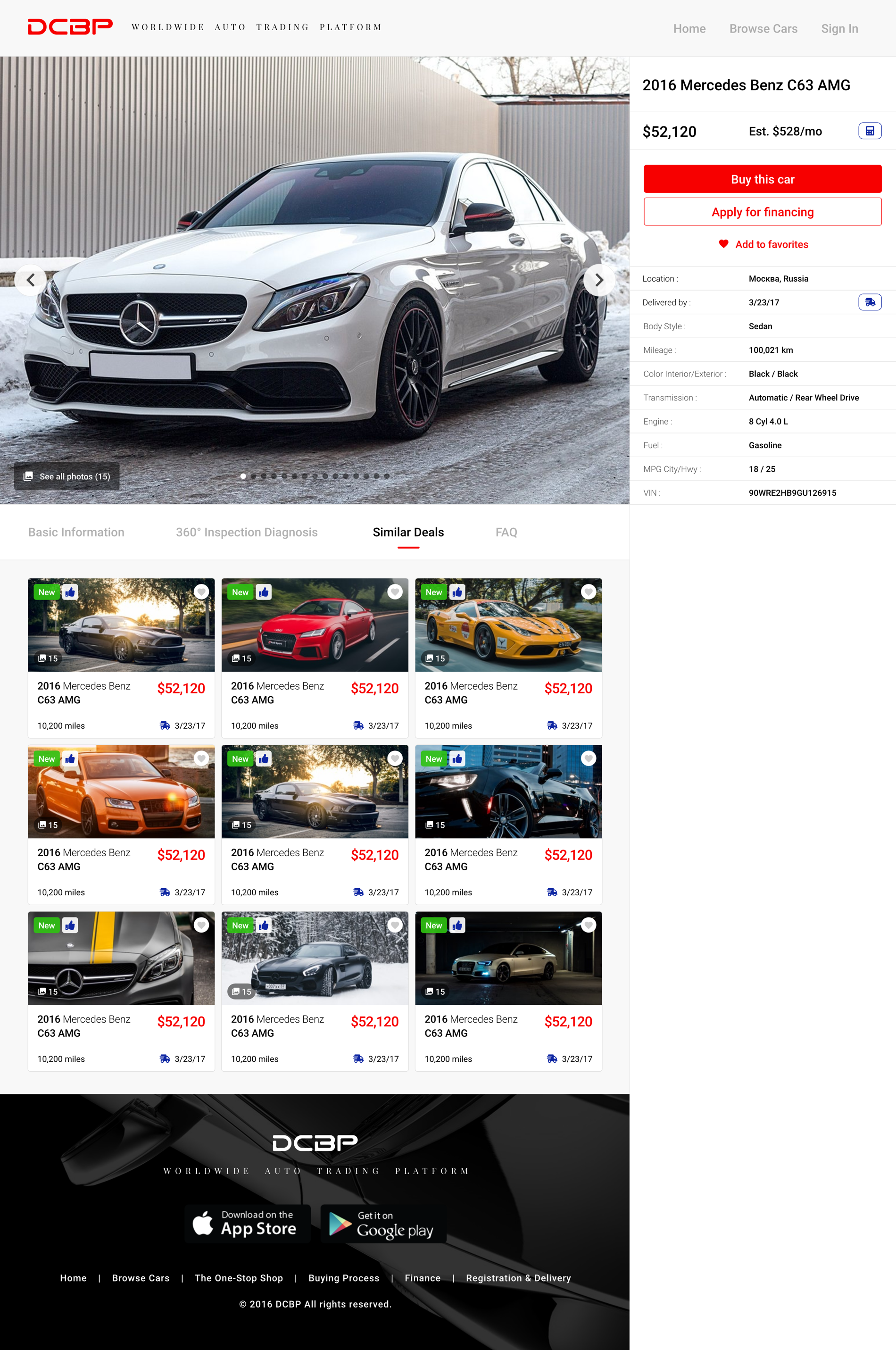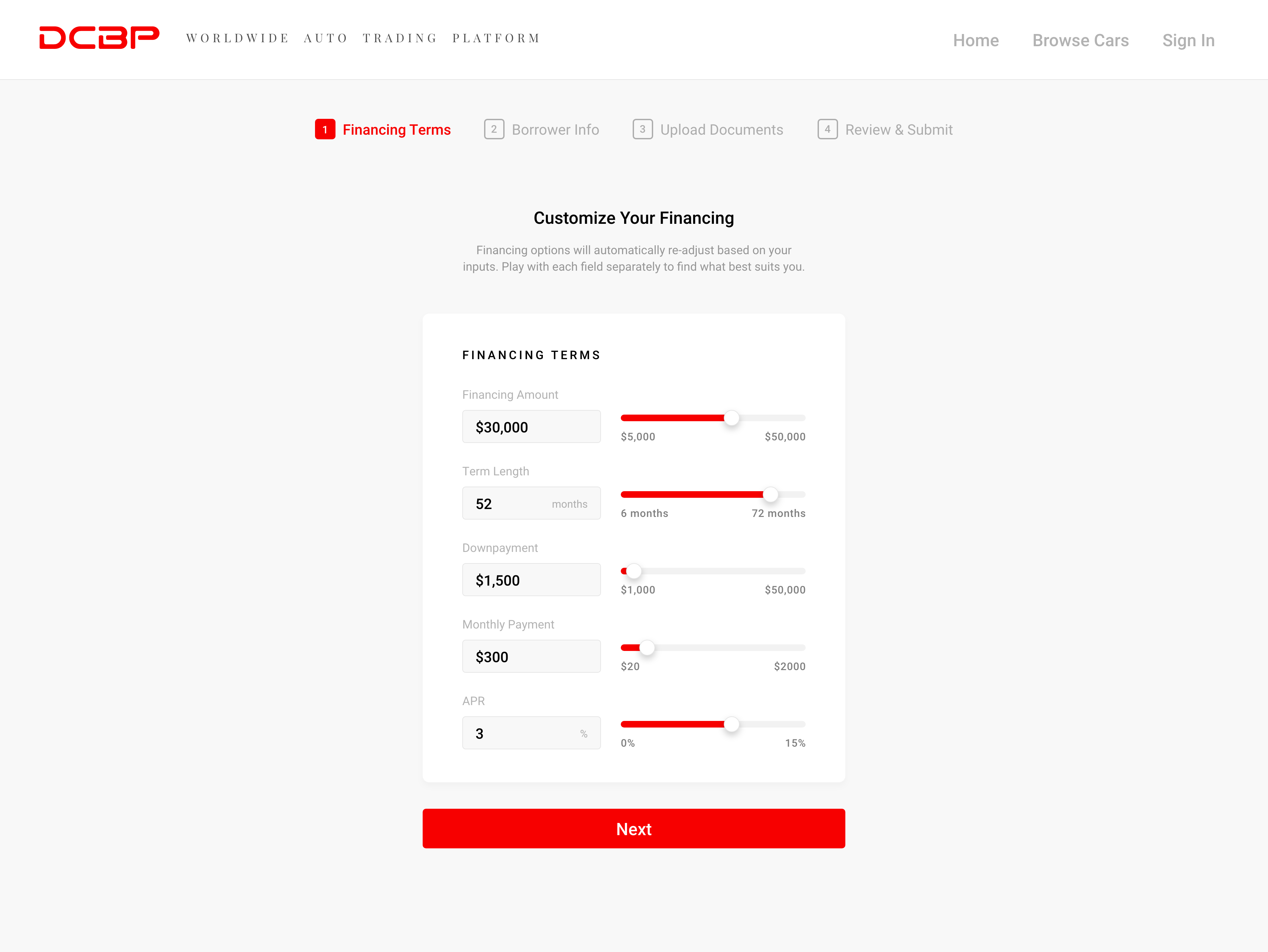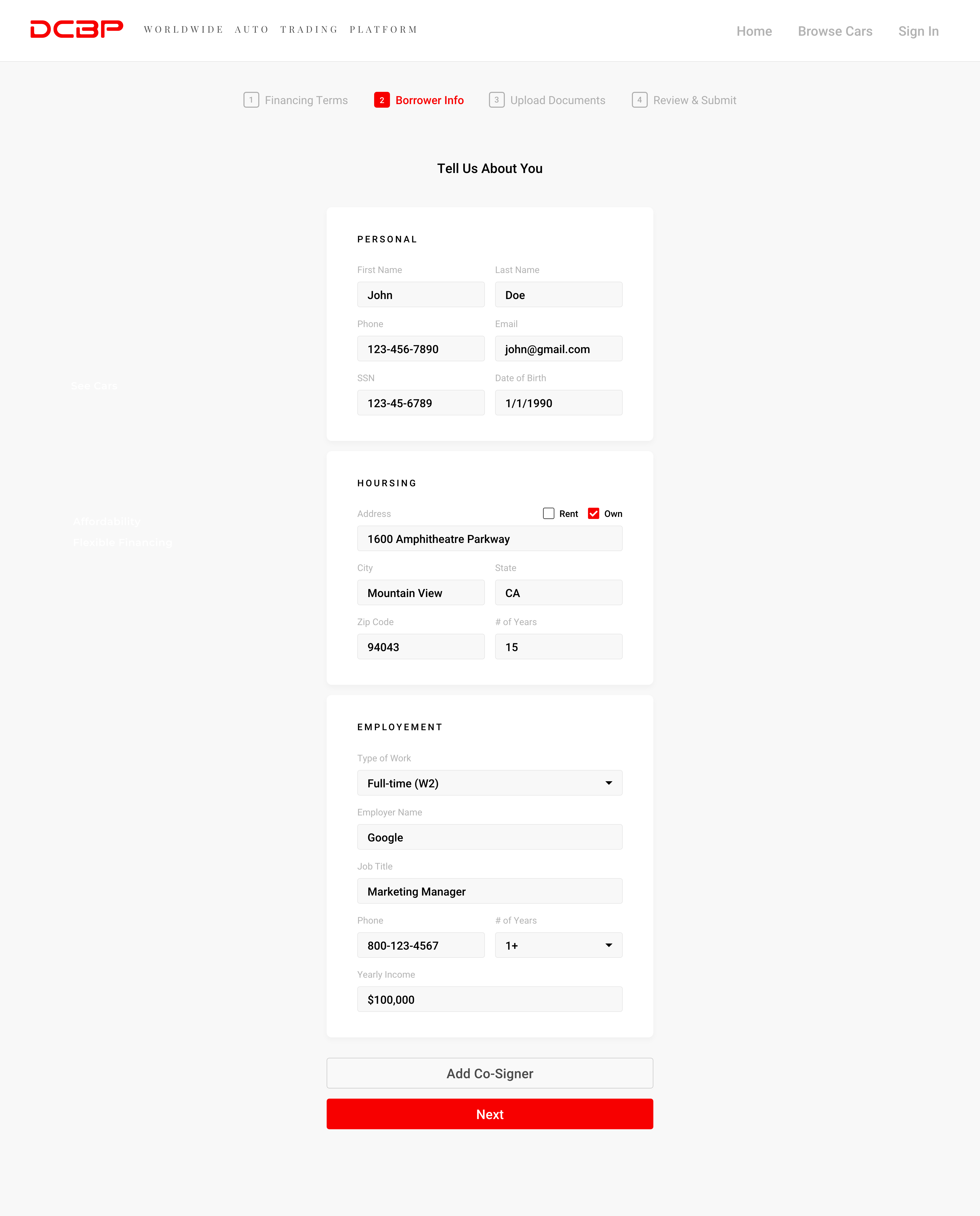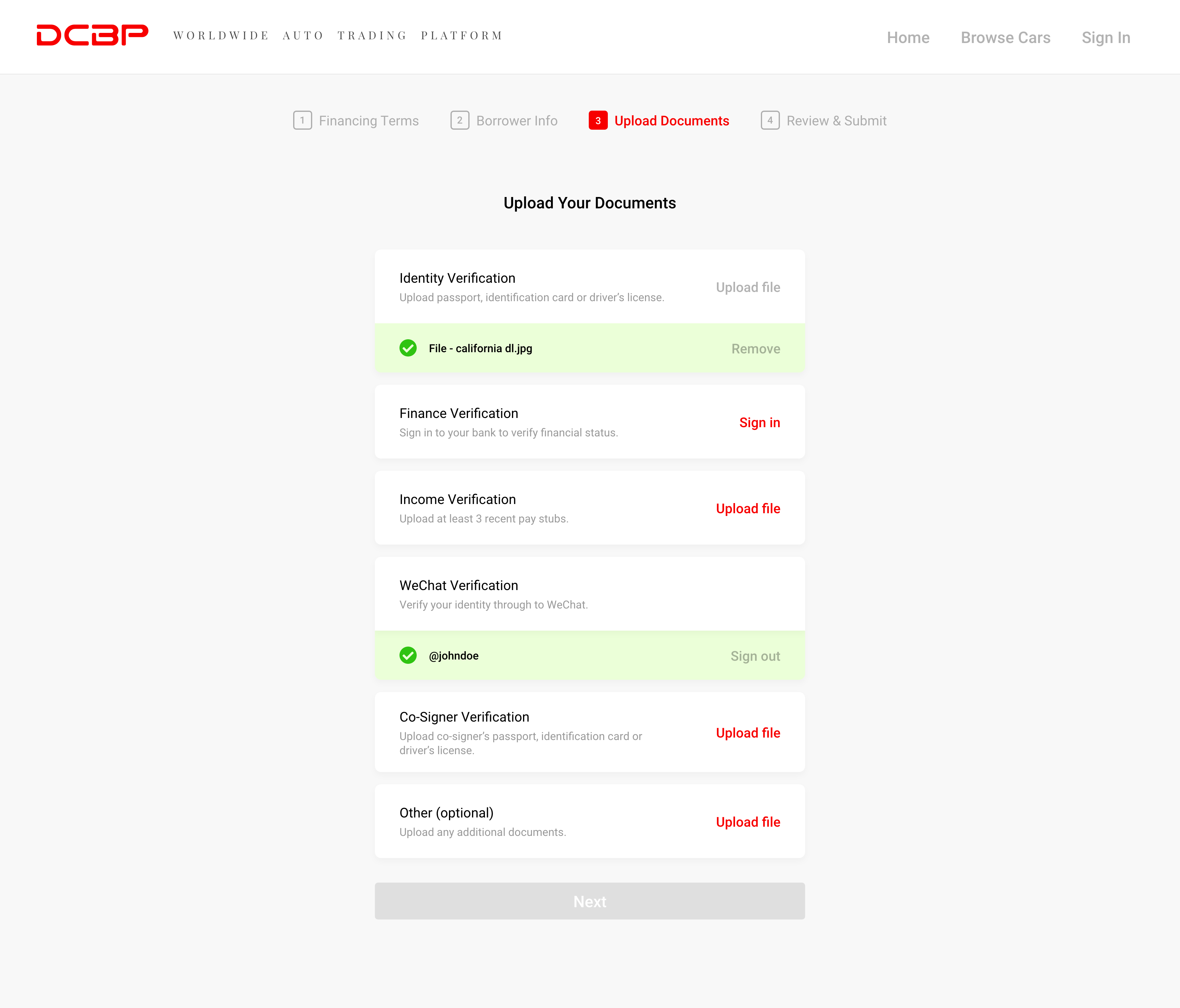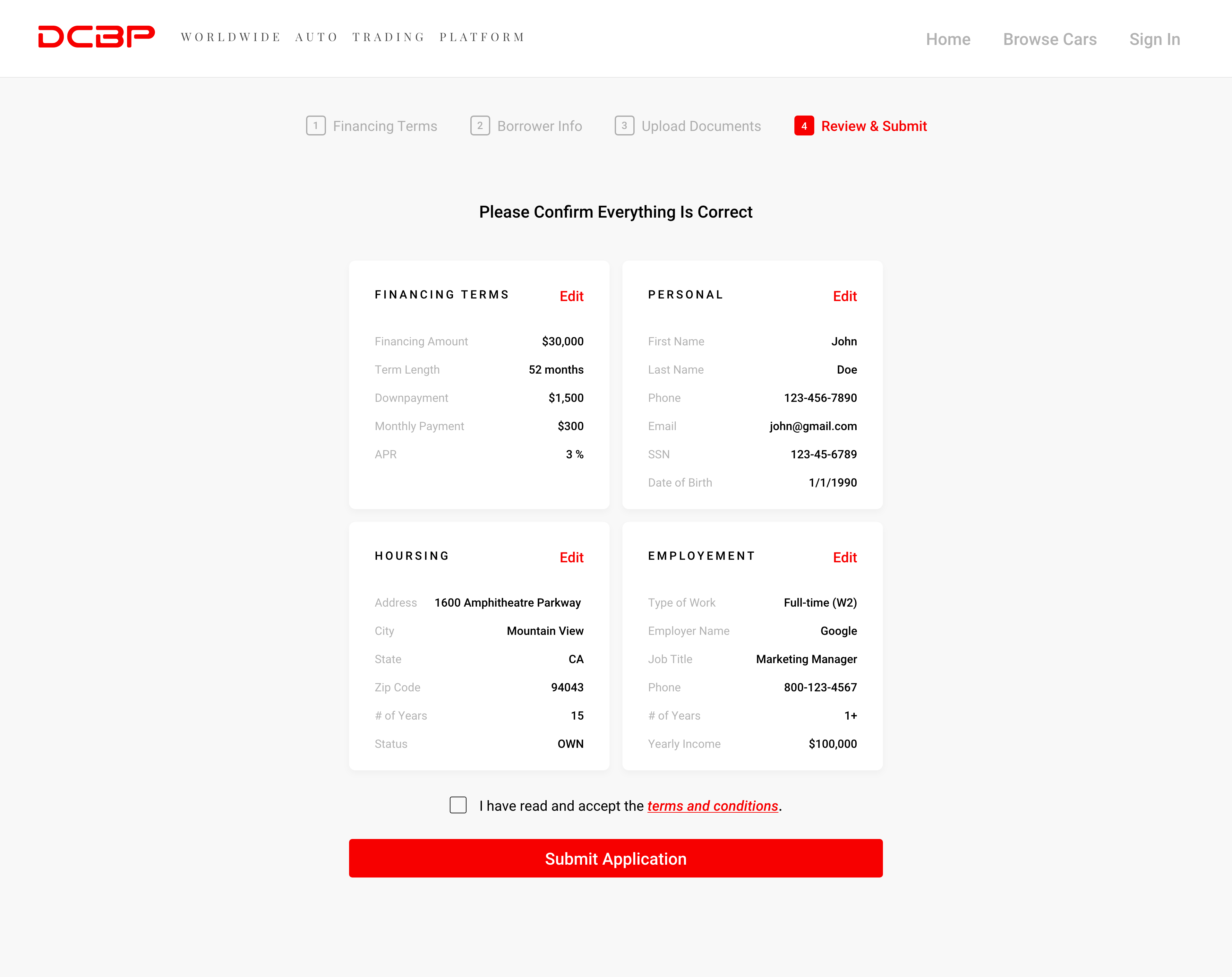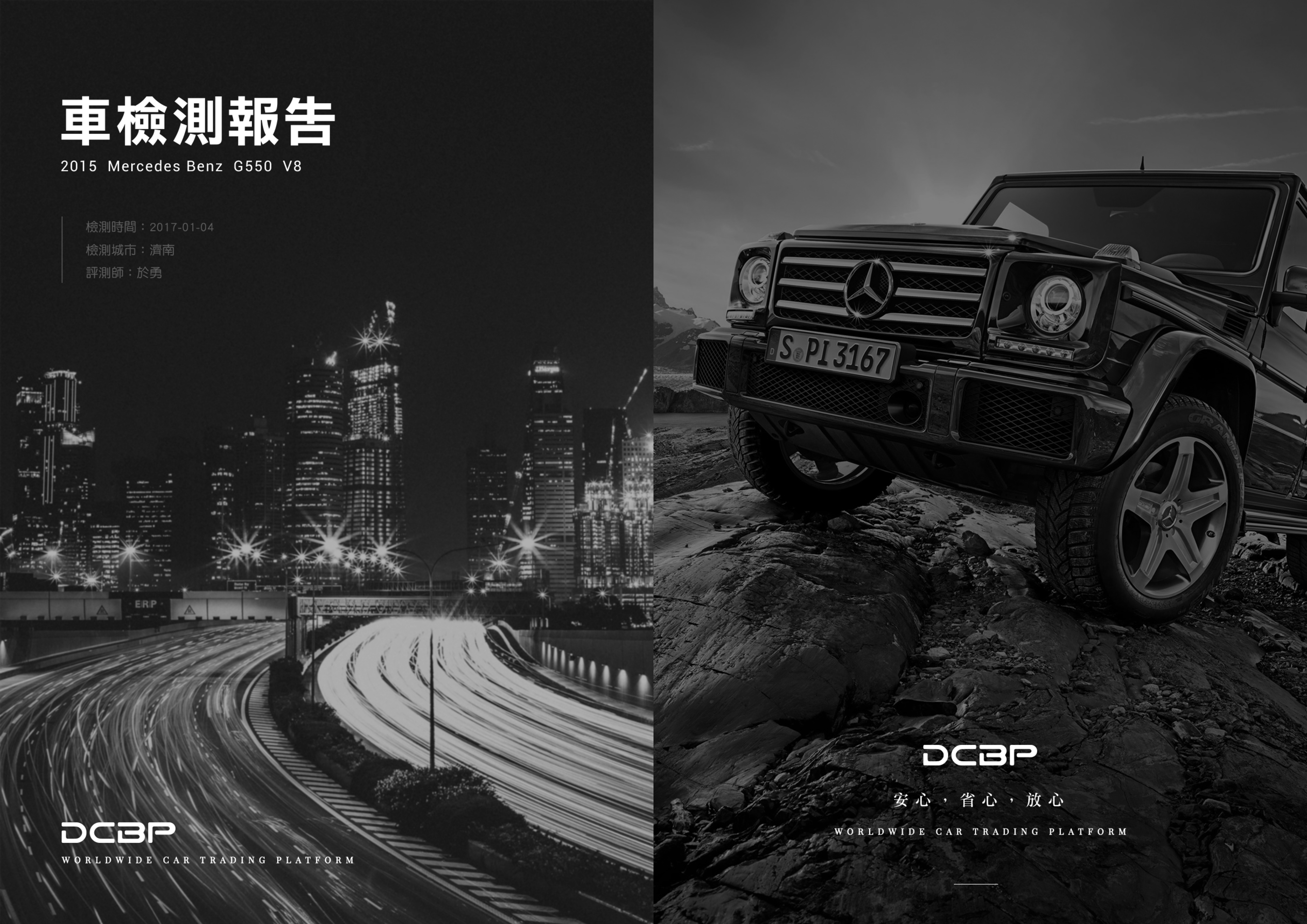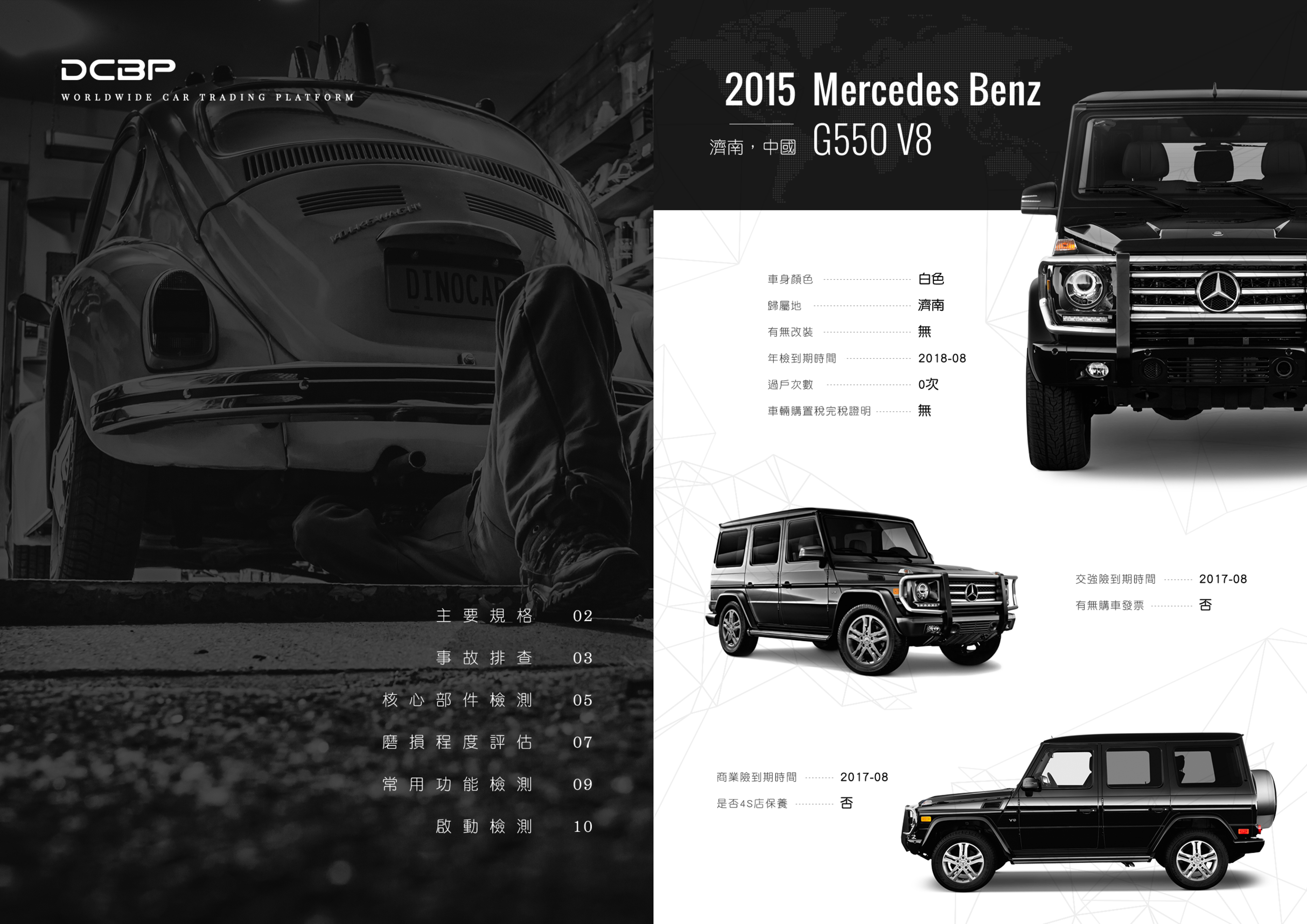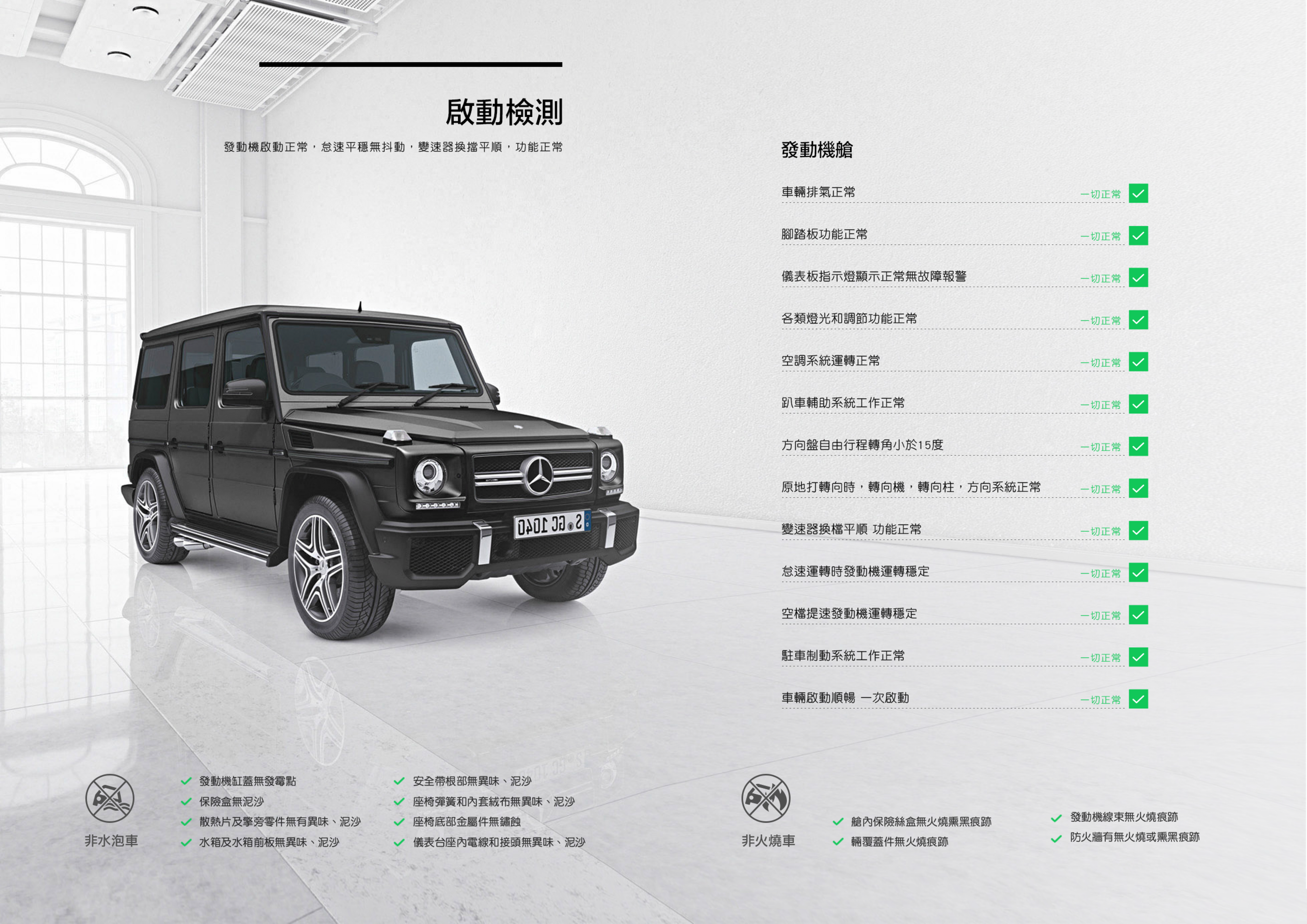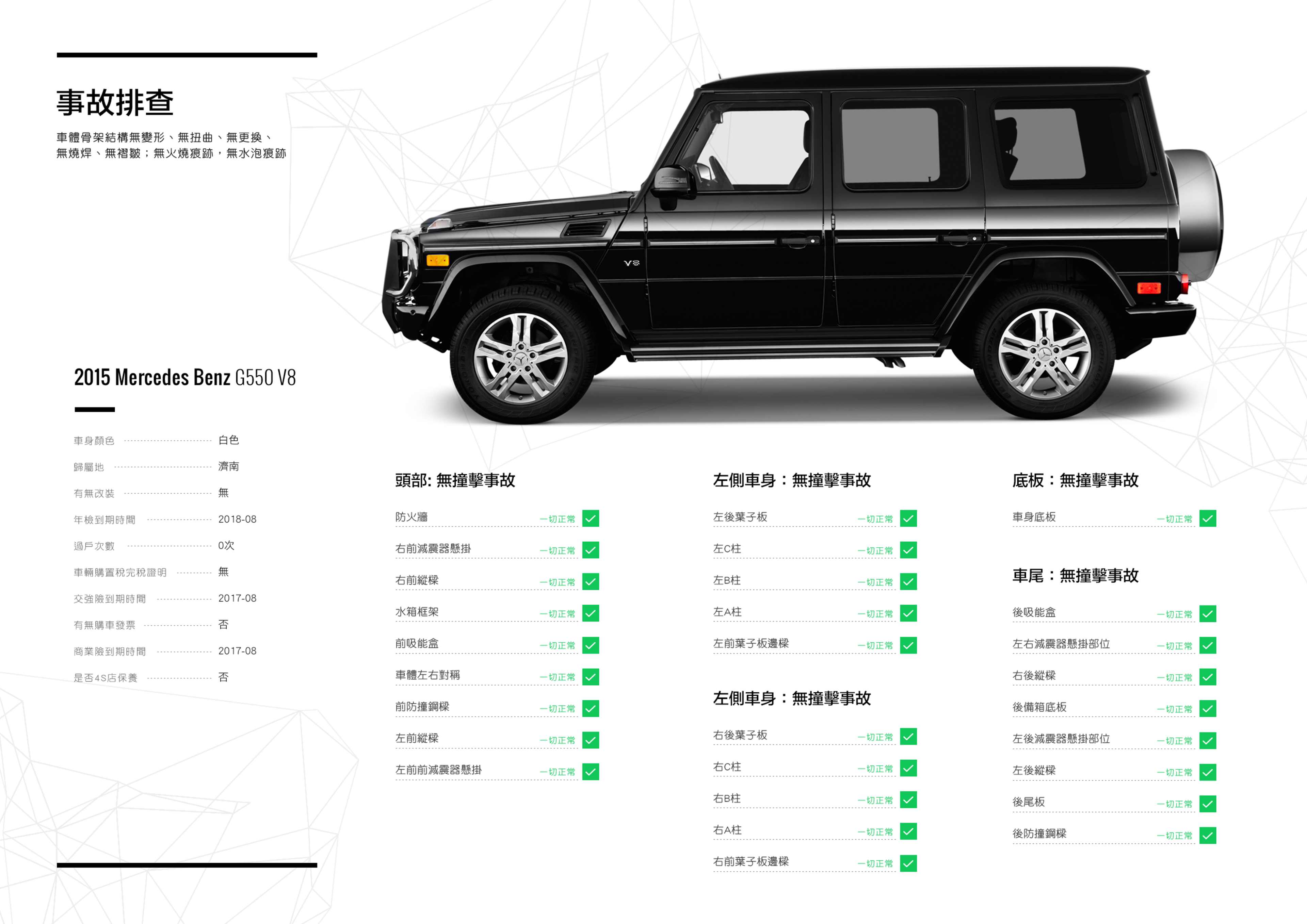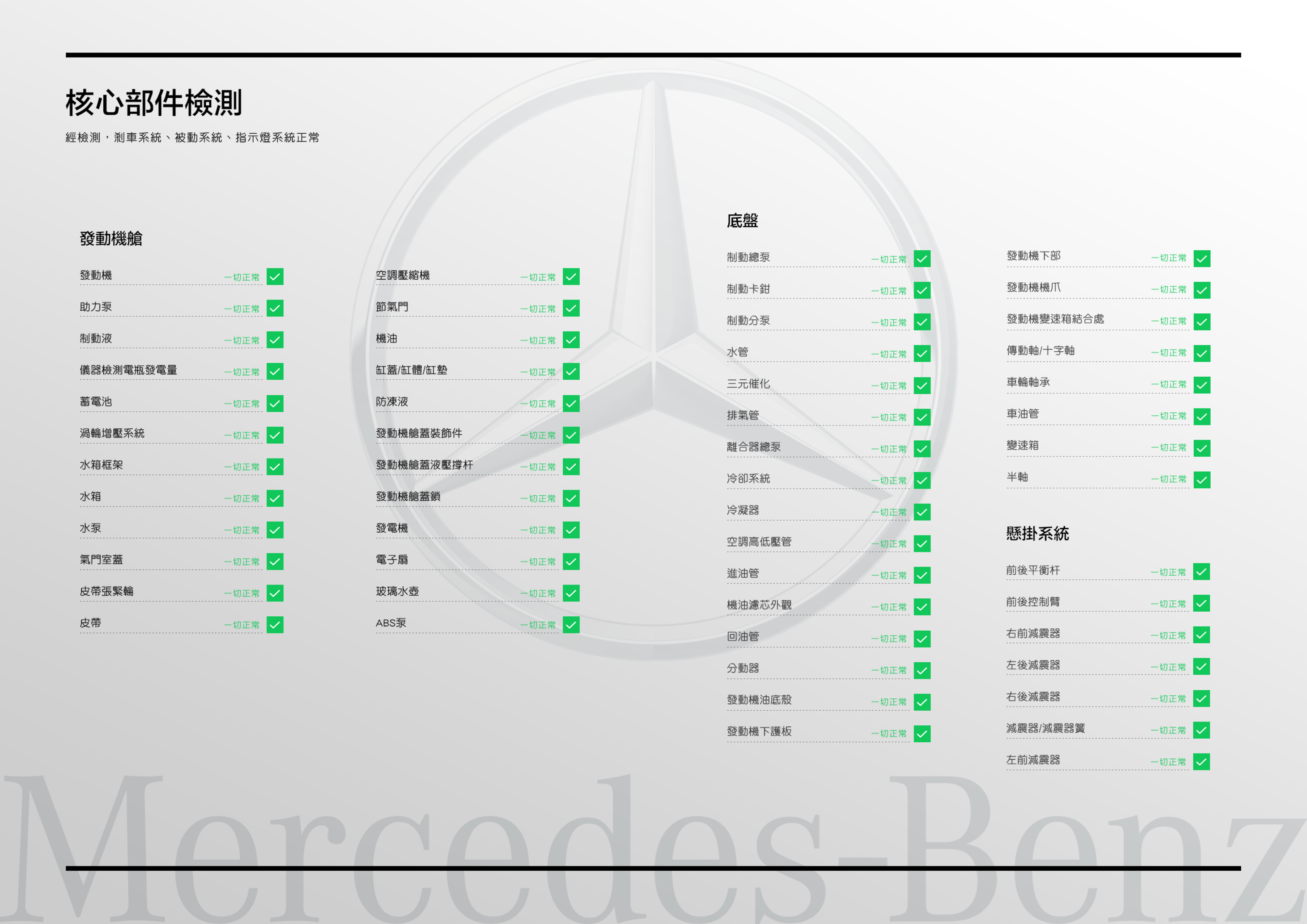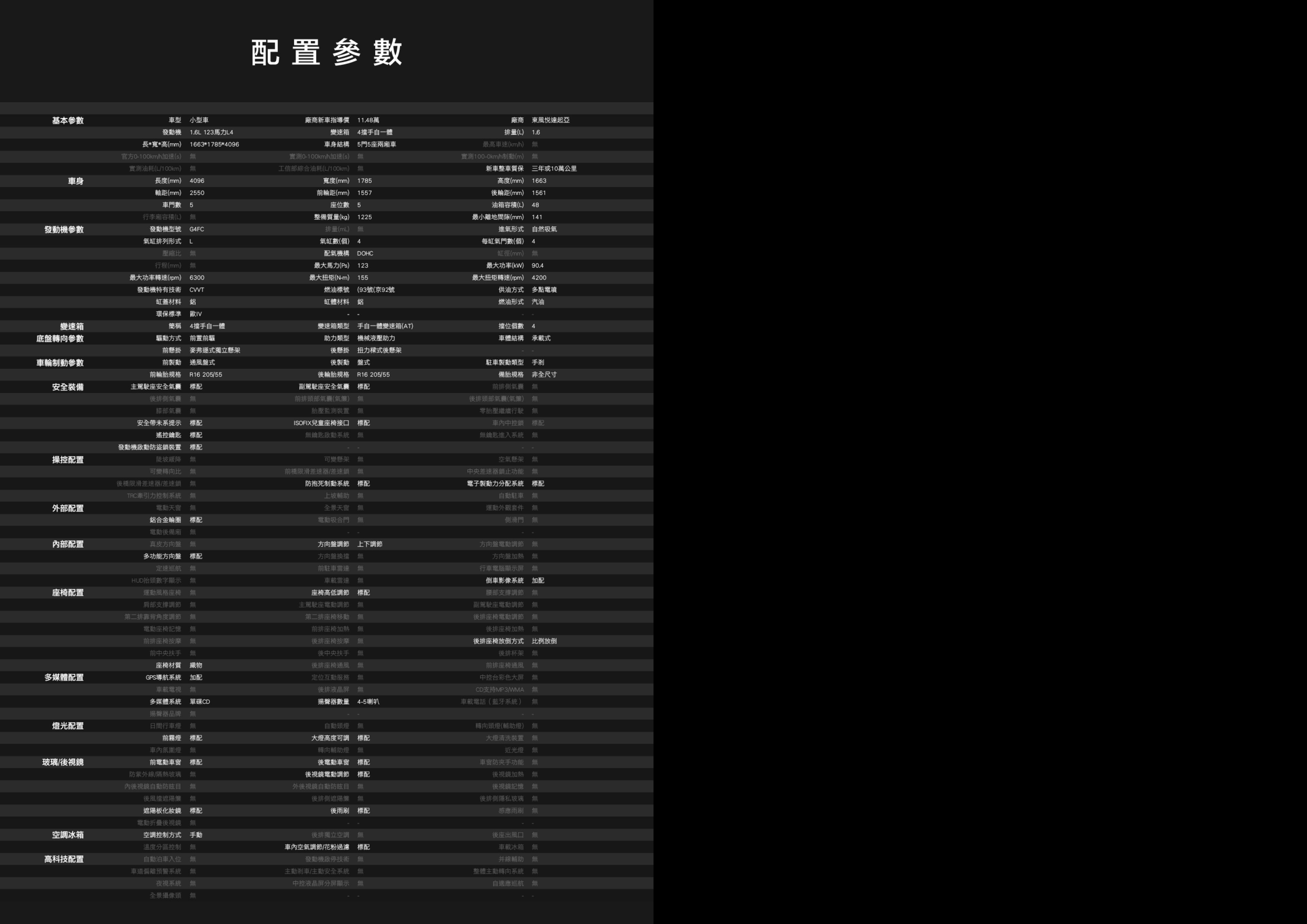 DCBP is a cross-border auto trading marketplace. This is the buyer-facing web app that aggregates the best deals around the world in one place, provides door-to-door shipping, full inspection diagnosis, and personalized financing options to make online used car sales reliable and affordable in China.
To comply

with

my non-
disclosure
agreement, I have omitted and obfuscated confidential information in this case study. The information in this case study is my own and does not necessarily reflect the views of DCBP.
I started out as a senior UI/UX designer, and later let the product team at DCBP from 6/2016 - 4/2017. I was responsible for product research, strategy, UX and UI design. 
I collaborated directly with the CEO, CTO, and also worked with a graphic designer and a front-end developer.
Before my time, DCBP was an offline logistics company that sold and shipped cars from places like Russia, Europe, Canada and the U.S. into China. 
I was brought on to help explore opportunities in the rapidly growing used car market in China, and help transition DCBP online.
China's Car Ownership Barriers
Used car buyers in China are cornered into paying unreasonable import markups, with limited access to reliable pre-own cars, and affordable financing options. The process is also filled with distrust, stigma and disadvantages to the car buyers.
How might we provide car buyers in China the access they need to purchase reasonably priced and reliable used cars?
H y p o t h e s e s  &  F i n d i n g s
Guided by our research efforts, we explored countless hypotheses to help guide us towards the final product. 
Here are the top crucial insights we have uncovered:
"Car buyers are willing to purchase used cars online based on transparency of car value, history and condition."
Although price and condition alone are enough for some buyers, most buyers still prefer to test drive the cars in person. Others
 also worried about the availability of postsale maintenance services. 
"Car buyers are willing to purchase used cars from other countries."
Most buyers don't seem to mind the origin of country as long as the price and condition met their needs. The main concerns were about logistics, like extra costs or paperworks.
"Car buyers prefer to browse a large selection of cars."
Used car buyers tend to do research beforehand to find the exact make and model to make sure it fits their budget. Instead of a larger selection, they're more concerned with flexible financing options.

​​​​​​​
Level The Playing Field To Create Fairness
In order to drive the market to be standardized and fair, we created a Global Auto eCommerce Platform that connects car buyers in China with sellers around the world.
By sourcing our own cars, we get to combat the lack of transparency regarding vehicle condition and price, and buyers get access to great deals found outside of China.
Logistic has been the core strength of DCBP, so we are confident that by leveraging a global market we're able to remove price markups by the middlemen, and arbitrage deals that allow everyone to profit from the massive price differences.
World's Best Deals All In One Place
Chinese car buyers have a very limited access to great deals when it comes to used cars. Much like going on a treasure hunt, they often have to spend days visiting different local car lots before finding a suitable deal.
So to help reduce their efforts, we scour the world and put all the treasures we found in one place at - DCBP.
Popular used cars, anywhere from 1 to 8 year-old, in pristine conditions are sourced from our partners located in the U.S., Canada, Russia, and Europe.
We work with local certified mechanics to add customer confidence, and demonstrate that a digital player can take care of all their needs, end to end, just as a traditional dealer can.
360° Inspection Diagnosis + Report
To ensure absolute qualify for our customers, every car we sourced is diagnosed with a full 360° inspection and comes with a diagnostic report showing 156 detailed items checked by certified mechanics.
Along with high resolution photos and video that reveal physical dents, dings, scratches or any imperfections.
To relieve the huge burden of uneconomical loan options from local banks an dealerships, we added simplified financing process into the product to improve customer satisfaction.
The flexibility of personalizable financing amount, down payment, term length, monthly payment, and APR allows buyers to create their own loan terms, and help by putting them in control of one of the major obstacles.
All customers get a 7-day test-drive period, where they can take the time to inspect the quality of the cars for themselves in-person, before making a decision.
Painless returns are available in the form of a simple phone call for pickup. With demand being in our favor, cars will then get processed and go straight to the next buyer in line for the same model.
Successful Funding Round From Alibaba
On September 12th, 2016, we had a soft launch for DCBP at TechCrunch Disrupt in San Francisco and accrued a ton of interest, a
nd also pitched it to various VC's. 
All the efforts paid off in 2017, when we raised one of the most successful Series A funding rounds, as a startup in Taipei, from Alibaba Entrepreneurs Fund, a subsidiary of Alibaba Group.