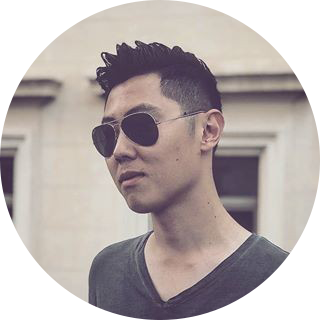 I'm a self-taught product designer currently based out of San Jose, California. 
I believe product design is a never ending process that evolves with the relationship between people and technology. Thus, it is my job to constantly stretch my thinking and experiment with new ideas, in order to understand and fight for the evolving needs of my customers.
I picked up the foundations of design while I was studying to become a 3D Character Animator in college. 
After graduation, instead of finding a job as an animator, I started my own design studio (
Aggro Studio
) to pick up freelance gigs, in order to pursuit a remote environment that gives me the freedom to travel.
I spent the next 6 years traveling in Asia working with remote clients, creating marketing visuals at 
TutorABC
, and building digital products for
DCBP
.
Eventually, my journey led me back to the bay area, where I wish to further hone my craftsmanship next to some of the brightest minds in the world.
Product design is a battle...
For the truth
-
validating our assumptions and testing our hypotheses to 
u
nderstand and execute on what actually work
s. 
Against chaos
-

maintaining alignment with our principals and goals to consistently maintain our efficiency and effectivenes
s.
To embrace diversity
- embracing our differences to give us the humility we need to solve problems much bigger than ourselves.
In my spare time I enjoy traveling, playing basketball, hitting the gym, binging on Netflix, and spending time with my god-daughter.